[vc_section][vc_row][vc_column width="2/3″ css=".vc_custom_1523518068221{padding-top: 25px !important;}"][vc_column_text css=".vc_custom_1553751774159{padding-right: 20px !important;padding-left: 20px !important;}"]
[/vc_column_text][vc_column_text]
[/vc_column_text][vc_row_inner][vc_column_inner][vc_column_text][/vc_column_text][vc_column_text css_animation="fadeIn"]The Staking Machine is the Must Have Staking Plan, System Analysis and Betting Bot Software
"One of the most asked questions we get on a daily basis is ………..
"If I don't want to use the Pension Pot System to lay my VIP Club Selections, can you guys recommend alternative Laying Systems".
Well we are delighted to announce that we have found a company that offer a complete betting system that includes no less that 18 easy to follow and fully explained Laying Systems.
Please click the Banner Below and it will take you to their "HOME PAGE"

[/vc_column_text][/vc_column_inner][/vc_row_inner][vc_message css_animation="fadeIn"]The Staking Machine Laying Rules
Open a dedicated Betfair or Betdaq account. Either will do but we find it best to keep an account solely for this system.
You need to lay ALL 4 VIP LAY TIPS as soon as you receive them.
The selection must be 5.00 or less in the Betfair WIN MARKET.
Set the Lay Odds you want to be matched at between 1.5 – 2.25. This will mean that if a selection does win its race your bank will not be massively affected.
NO BET if the Betfair Starting Price (BSP) of any advised bet is outside the odds range at the off.
STAKING PLAN
A betting bank of 100 points is advised for this service. Example: £1000 betting bank = £10 per point
Target a given Daily Profit. If the horse loses, then add the losses to the target profit for the next bet.
Stop once Daily Target is achieved.
The above system is incredibly simple and occasionally you will not get matched if this happens the Betting Exchange will issue a refund, no harm done.
………………………………………………………………………………………………………….
Before You Can Do Anything You Need To Join The VIP Club – Click Here
Have a great day and – GOOD LUCK!!!
[/vc_message][/vc_column][vc_column width="1/3″ css=".vc_custom_1523518036949{padding-top: 25px !important;}"][vc_wp_text title="BetFair"]
[/vc_wp_text][vc_wp_text title="Only 2% Commission"]
[/vc_wp_text][vc_wp_text title="Z Code"]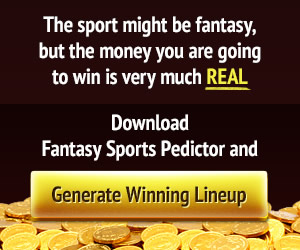 [/vc_wp_text][vc_wp_text title="Horse Race"]
[/vc_wp_text][/vc_column][/vc_row][/vc_section]